BINUS Doctor of Computer Science Menjadi Tuan Rumah IEEE TALE 2019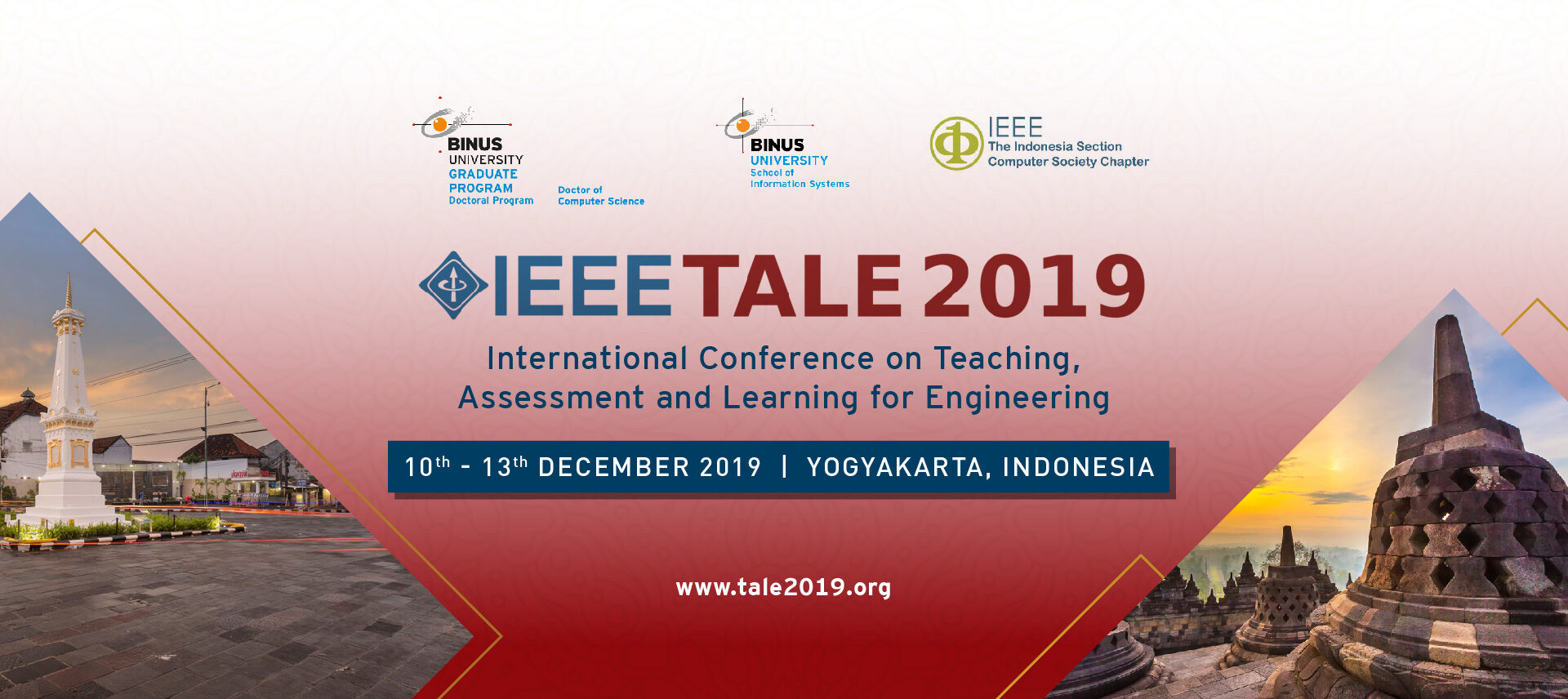 Yogyakarta, 10 Desember 2019 – Yogyakarta telah dikenal sebagai kota pelajar serta kota yang menyimpan banyak sejarah dengan berbagai keunikan budaya yang ada. Melihat berbagai keunikan yang ada di kota ini, BINUS Doctor of Computer Science menyelenggarakan IEEE TALE 2019 pada 10 – 13 Desember 2019 di Hotel Ambbarukmo Yogyakarta, Indonesia. IEEE TALE 2019 merupakan konferensi Asia Pasifik yang diikuti oleh para peneliti dan praktisi dalam bidang pendidikan Sains, teknologi, teknik dan matematika (STEM) terintegrasi dengan penekanan khusus pada teknik listrik dan elektronik, telekomunikasi, teknik computer dan ilmu computer.
IEEE TALE merupakan acara rutin tahunan yang selalu diadakan di bulan desember. Konferensi internasional ini akan dihadiri lebih dari 268 peserta dari 45 negara. IEEE TALE 2019 mengusung tema Creative & Innovative Education to Enhance the Quality of Life"
Semoga dengan adanya IEEE TALE yang berlangsung secara rutin dapat digunakan sebagai wadah untuk networking yang semakin luas serta branding BINUS, Khususnya BINUS Doctor of Computer Science semakin, tutup Ford Lumban Gaol – Deputy Head of Doctor Computer Science Program.