Seminar dengan Prof. Susanto Rahardja, Ph.D., FIEEE.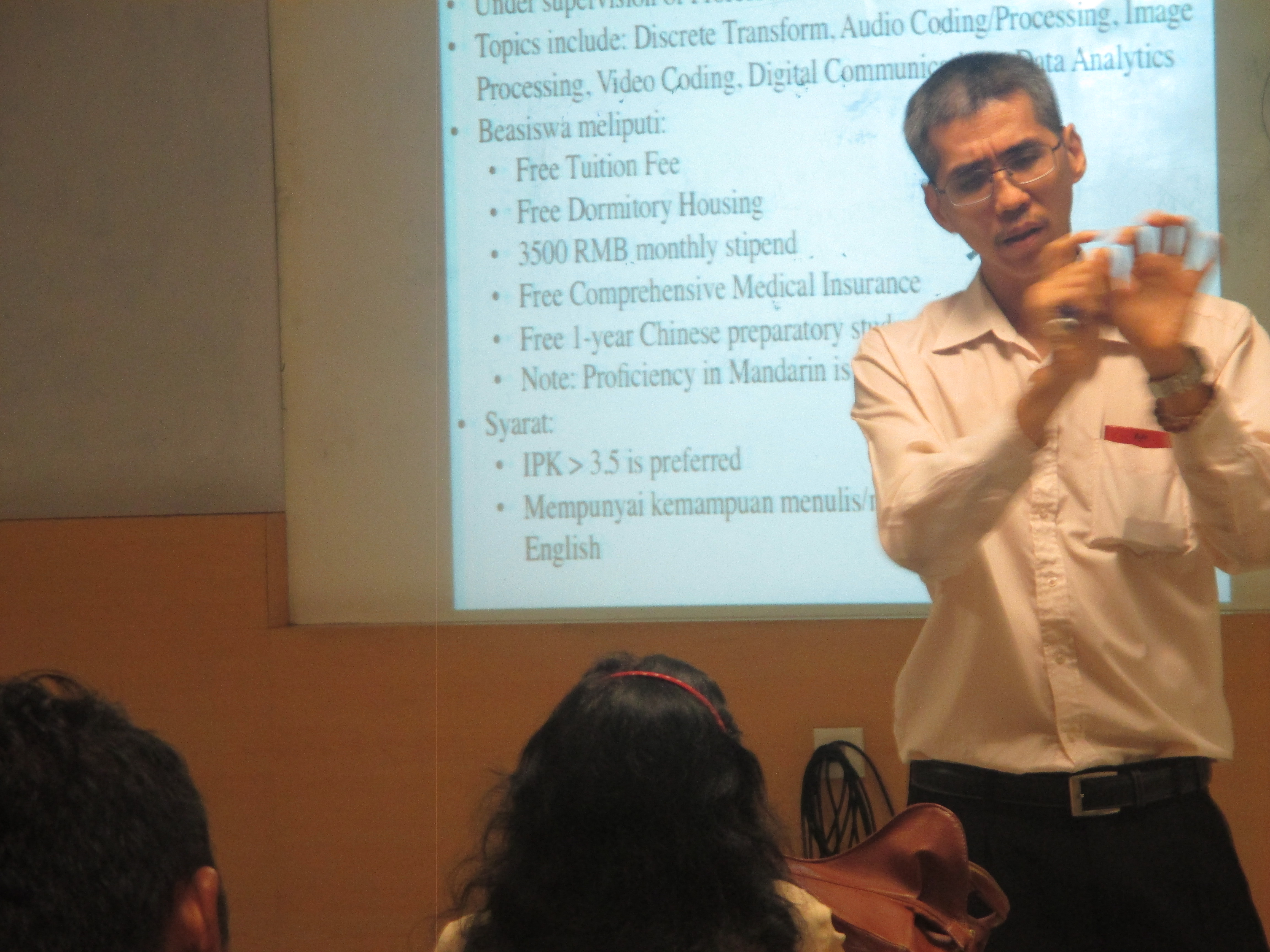 Jakarta, 7 Oktober 2015.
ProDi Doctoral of Computer Science (DCS) kembali mengadakan seminar untuk mahasiswa/i DCS yang mengundang Prof. Susanto Rahardja, Ph.D., FIEEE. Beliau adalah Chair Professor, Northwestern Polytechnical University, Professor (Adjunct), National University of Singapore dan Nokia Visiting Professor.
Bertempat di ruang 827 Kampus Anggrek, Binus University, seminar tersebut bertemakan "Recent Trends in Computer Science". seminar ini pun dimoderatori oleh Bapak Dr. Ford Lumban Gaol, S.Si., M.Kom. (Deputy Head of DCS) .
Dalam seminar ini, beberapa mahasiswa/i DCS juga mempresentasikan mengenai penelitiannya, agar mereka mendapat masukan dan saran dari Prof. Susanto demi menyempurnakan penelitian mereka.
Foto-foto seminar ini dapat dilihat pada link berikut https://flic.kr/s/aHskoe8AcF
Terima kasih banyak kami ucapkan kepada Prof. Susanto Rahardja, Ph.D., FIEEE atas kesediaannya untuk memberikan seminar kepada mahasiswa/i DCS.